Strategy | Marketing | Communications | Reputation | CSR | Issues
Positioning, Branding and Communication  Specialists
STRATEGY
Strategy design
Strategy execution
Marketing & BI
REPUTATION
Issues, Crisis and HSE
M&A and Restructuring
Corporate Social Responsibility
BRANDING
Corporate branding
Global re-branding
Employer branding
MANAGEMENT MARCOM
Management of International Strategy, Marketing and Communication programs & teams
Development/Alignment of M&C departments
Supporting (international) companies with the development and execution of strategy processes and impactful communication programs.
That is what we love to do with our customers.
We support industrial and business-to-business companies with their positioning strategies, marketing programs, brand building, reputation and issue management.
In a complex (VUCA) world that is changing faster than ever and in which companies must be versatile and respond adequately to both opportunities and threats, often under complex conditions. Strategia provides a foothold: supporting them with well thought-out plans and – preferably – their implementation as well.
We feel particularly at home in industrial (BtB) sectors, such as manufacturing, metal, energy, building & construction, technical services, technology and logistics.
Within these sectors, we do business with a broad variety of companies: from family businesses and private equity to larger international companies with a global footprint.
CleanLease – ESG Program and Communications
Supply chain-wide cooperation on a CSR strategy with impact.
With many locations in the Netherlands and Belgium, CleanLease is an important partner for Hospitals, Care organizations and Leisure parks in the areas of cleaning and leasing high quality textiles. In order to achieve as much impact as possible, we have worked hard in recent years to develop and execute a comprehensive CSR program together with our supply chain partners.
At Strategia, we are proud to be part of this team and to contribute to the CSR ambition of CleanLease. The great reflection of all those efforts can be found in the recently published CSR report 'The Path to Sustainability' ….
Since the start, in 2007, Strategia has been supporting its clients worldwide in strategy, marketing, communications, branding, reputation and issue management. Thanks to the leading companies for which we work and have worked, we can draw from a wealth of experience. We love complex assignments, for which we not only develop the plans and strategies but preferably also execute them.
We often work at the crossroads of multiple disciplines, with people from different backgrounds, nationalities and cultures. We are both specialists and generalists. Thanks to our extensive operational hands-on experience, we understand what it takes to achieve tangible results under complex circumstances.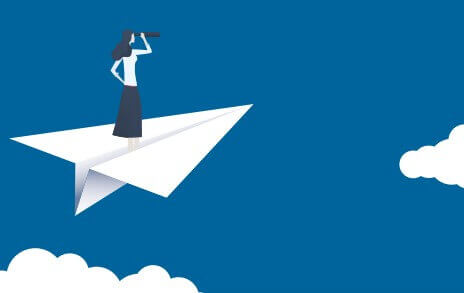 Searching for inspiration?
Are your strategy, leadership and culture aligned? Read here our series of articles how to realize your strategy successfully in a disruptive world.
Only 10% of organizations is effectively achieving their strategic goals
Working together with André de Wit (Leadership Academy Amsterdam) to write a series of articles about Strategy, Leadership and Organisational Culture. Big question we have is: why are so many companies not able to successfully turn their strategic plans into reality? We have bundled our expertise and experiences about the need for alignment. Interested? Read our articles and download our whitepaper to discover why alignment is paramount, how you can measure this and what actions you can take to improve your strategic execution!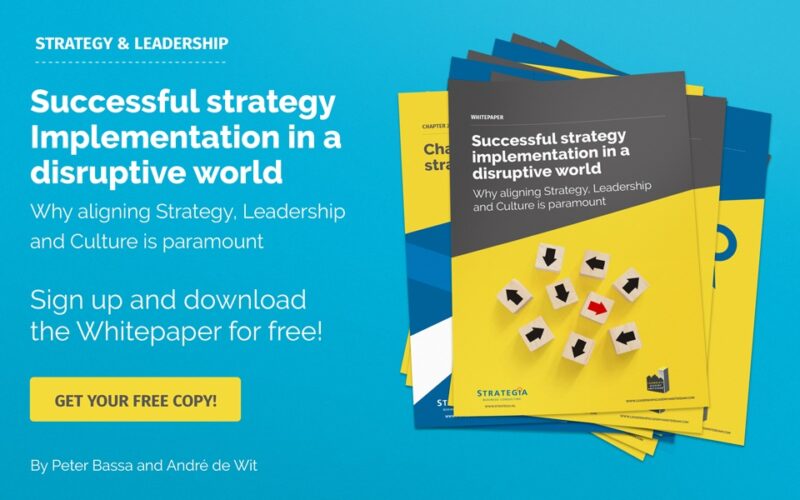 Request our whitepaper, articles or contact us.